Account Details for offline payments.
Name- Marketing Keeda
Acc. No.- 39809018739
IFSC- SBIN0004391
Branch- Mindspace, Mumbai
Kindly send us screenshot on our whatsapp number for activation
Please send us the below details with your payment screenshot
Name
Company name (incase of billing on name of company)
Address
Mobile number &
Email for billing purposes.
Payment QR Code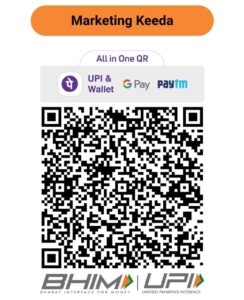 [su_tabs active="1"][su_tab title="Android Version" disabled="no" anchor="" url="" target="blank" class=""]
Android Edition FAQs
[/su_tab] [su_tab title="Desktop Version" disabled="no" anchor="" url="" target="blank" class=""]
Desktop Edition FAQs
[/su_tab][/su_tabs]
---